Jennie P
Above and beyond friendly staff! Dr. Ray is awesome! Front desk is super sweet & really treats you like family! I have had the best experience each time I go in! Thanks for everything
Christine B
So glad I found a dental office that provided excellent care from time I walked into office to leaving. Dr. Ray is an excellent dentist, Kathy fantastic assist and Teresa and Tanya are super accommodating front office. Thank you for such a pleasant experience all the way around. New dental home for sure!
Shon J
Love my Dentist.. Dr. GERALD RAUSCH
VERY professional and HONEST!! THANKS Rausch Family Dentistry
Judy M
Nice, friendly clean environmentand make you feel welcome with beverages, no long waiting. Dr. Candace is awesome show care for her patients, and good with the needle. Her assistants and staff are A+. :)
Chuck D.
I have been using Dr. Jerry for over 30 years and have always been very pleased. He has become a friend and I appreciate his perfection in his work. You can feel confident in what he does. He listens to his patients and strives to make them happy. If you are looking for someone that you can count on then Dr. Jerry or his wife are the way to go.
Ken G.
30 Year Patient
Dr. Jerry and his staff are the best. The Dental Hyginests are friendly, caringand thorough. His assistants are the same. Jerry has taken great care of me and my dental problems. Really good people
Our practice accepts insurance from the following companies.

Delta Dental
Delta Dental Plans Association is a not-for-profit organization with some for-profit affiliates as member companies. Through its 39 independent member companies, it offers national dental coverage to our patients - administering programs and reporting systems that provide employees and individuals with quality, cost-effective dental benefits and superior customer service.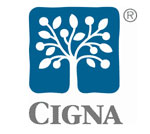 CIGNA
CIGNA offers a variety of dental plans and dental insurance to our patients, including CIGNA Dental Care (DHMO), CIGNA Dental PPO or CIGNA Traditional.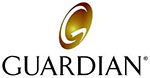 Guardian
With a long history of providing dental benefits, Guardian gives eligible employees choice, empowering them to make the right decisions to improve their oral and overall health.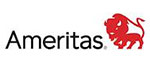 Ameritas Dental
At Ameritas Group, we put our customers first. That's why we're able to provide our patients and over 4.8 million other people with quality dental, vision and hearing care plans that fit their specific needs.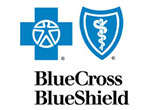 Blue Cross Blue Shield
Blue Cross and Blue Shield companies nationwide provide healthcare benefits to our dental patients as well as across the country and around the world. With access to the care you need and when you need it - Blue Cross and Blue Shield policy holders can have peace of mind when at home or traveling abroad.

Aetna
Aetna is a national leader of health and related benefits offering dental insurance to our patients, as well as health insurance, pharmacy, and life insurance products for individuals, medicare insurance and disability.

MetLife
MetLife offers our patients a range of competitively priced dental insurance benefits plans for companies of all sizes.
Credit cards accepted
Most major credit cards are accepted at Rausch Family Dentistry in the Stone Mountain area. Types of cards accepted include Visa, MasterCard, and Discover Card.
Comfortable dental hygiene treatment for oral health
For comfortable dental hygiene treatment in the Stone Mountain, Georgia area, Dr. Candace Rausch is known for having a gentle touch. The friendly team at Rausch Family Dentistry provides teeth cleaning for a whiter smile.
Maintaining good dental hygiene is the foundation for healthy teeth and gums. We're committed to helping you have a lifetime of oral health.
Dental bonding for attractive teeth
Dental bonding in the Stone Mountain area is available from experienced dentist Candace Rausch, D.M.D.. If your teeth have unsightly cracks or discoloration, dental bonding can help.
It's a quick and non-invasive procedure that corrects minor cosmetic flaws and restores your natural smile. You'll feel great being able to show your natural again.
Safe, effective dental anesthesia
With dental anesthesia, Stone Mountain area dentist Candace Rausch, D.M.D. you can have extensive dental treatments done during one appointment. You won't feel any discomfort during the procedure.
Your oral health is too important to put off. Feel free to talk to us about how dental anesthesia can make your life easier, and your teeth healthier.
Friendly, caring staff
The friendly, caring staff of Rausch Family Dentistry in the Stone Mountain, Georgia area strive to make you feel comfortable and well-cared for at your dentist appointment. Candace Rausch, D.M.D. is committed to serving you and your family's dental needs, year after year. Come and see what we have to offer in a professional setting where top-notch customer service still matters.