Gum Disease and Preterm, Low Birth Weight Babies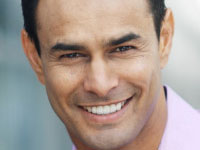 Is there a link between maternal periodontal disease and premature, low birth-weight babies?
The Journal of Periontology published a special supplement in October 1996 to introduce an important study, "Periodontal Infection as a Risk Factor for Preterm Low Birth Weight." This study establishes just such an association.
Periodontal disease is a chronic infection of the oral cavity that can worsen without treatment, especially during pregnancy. This study is one of the first of its kind to suggest maternal periodontal disease as a possible risk factor for premature, low birth-weight babies, according to The American Academy of Periontology.
In order to substantiate these results, more studies are needed. We'd also benefit from determining whether intercepting maternal periodontal disease will reduce the risk of premature delivery.
Until we learn the results, the American Academy of Periontology urges that any periodontal infection during pregnancy should be treated seriously. If a woman has been diagnosed with periodontal disease, she and her obstetrician - with consultation from a periodontist - should follow the best plan of treatment.