Our practice accepts insurance from the following companies.

Delta Dental
Delta Dental Plans Association is a not-for-profit organization with some for-profit affiliates as member companies. Through its 39 independent member companies, it offers national dental coverage to our Chattanooga dental patients - administering programs and reporting systems that provide employees and individuals with quality, cost-effective dental benefits and superior customer service.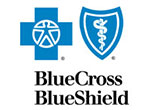 Blue Cross Blue Shield
Blue Cross and Blue Shield companies nationwide provide healthcare benefits to our Chattanooga dental patients as well as across the country and around the world. With access to the care you need and when you need it - Blue Cross and Blue Shield policy holders can have peace of mind when at home or traveling abroad.

Preferred Network Access
The Preferred Network Access by CIGNA plan offers dental insurance in Chattanooga that includes orthodontia, over 93,000 participating provider listings, no health restructions, no predetermination of benefits required, and no referral required to see a specialist.

MetLife
MetLife offers our Chattanooga area patients a range of competitively priced dental insurance benefits plans for companies of all sizes.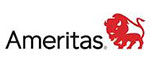 Ameritas Dental
At Ameritas Group, we put our customers first. That's why we're able to provide our Chattanooga patients and over 4.8 million other people with quality dental, vision and hearing care plans that fit their specific needs.

Aetna
Aetna is a national leader of health and related benefits offering dental insurance to our Chattanooga patients, as well as health insurance, pharmacy, and life insurance products for individuals, medicare insurance and disability.
Oral conscious sedation: turn many appointments into one
With oral conscious sedation, Chattanooga area sedation dentist Joel Bookout, D.D.S. is medically able to attend to your dental needs for a longer period of time. This means you can combine all or many of your dental appointments into one. If you are in need of extensive dental work or multiple treatments are necessary, oral sedation dentistry may be the most efficient and hassle-free option for you to consider.
Effective help for bleeding gums
Are you suffering from unsightly bleeding gums? Bleeding gums can be painful and can cause bad breath. Chattanooga area gum disease dentist Joel Bookout, D.D.S. can provide you with effective care for your bleeding gums. Don't put off treatment any longer, call Joel F. Bookout, D.D.S, PC today to set up a consultation.
Natural-looking dental crowns
Dr. Joel Bookout, practicing in the Chattanooga, TN area, can provide you with the highest quality dental crowns available, and restore your smile. Using state-of-the-art materials and cutting-edge techniques, Dr. Bookout can make your smile look healthy and natural again.
Cosmetic dentistry for beautiful smiles
If you want a gorgeous smile that turns heads, you may want to learn about the range of dental services offered at Joel F. Bookout, D.D.S, PC. Chattanooga area cosmetic dentist Dr. Joel Bookout is dedicated to producing quality results and beautiful smiles.
IV sedation: Experience virtually no pain, no memory
With IV sedation you'll have no memory of your dental procedure at our Chattanooga area sedation dentistry practice. Since you are safely sedated during the treatment, you experience virtually no pain. You'll simply wake up to your successful results.