Oral Hygiene, Periodontal Disease And Heart Disease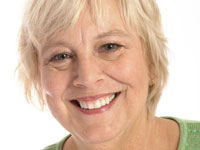 The well-known risks for heart disease include smoking, obesity, high cholesterol, and high blood pressure. Now evidence suggests that having gum disease puts you at greater risk for cardiovascular (heart) disease.
The bacterial infection that causes periodontal disease also may affect the heart. In fact, all other conditions being equal, people with periodontal disease may have twice the risk of having a fatal heart attack as people that don't have periodontal disease. By taking care of your periodontal health, you can prevent or help control one of the risk factors for heart disease.
Although the exact mechanism of infection has not been determined, it is possible that the bacteria that cause periodontal disease enter the blood stream directly through the gum tissue. This can be precipitated by normal oral activities, such as brushing and chewing, that create tiny injuries in the gum and then release bacteria into the blood stream.
The bacteria can contribute to small blood clots that clog the arteries. There also is the possibility that the inflammation caused by periodontal disease contributes to the build-up of fatty deposits inside the heart arteries and the formation of blood clots. These clots can obstruct the normal blood flow, restricting the amount of nutrients and oxygen to the heart and resulting in a heart attack.
Oral bacteria can also travel to the heart and cause an infection of the lining or valves of the heart called infective endocarditis. People with a history of rheumatic heart disease, mitral valve prolapse with regurgitation, or heart murmur associated with various heart conditions are at greater risk of developing infective endocarditis and may require antibiotic treatment before dental procedures that may induce bleeding.
These procedures include oral surgery, tooth extraction, and routine cleanings. The best way to avoid infective endocarditis is by maintaining good oral health. But if you have any of the conditions that put you at greater risk for infective endocarditis, consult your cardiologist and dentist before starting any dental treatment.
Treatment of periodontal disease may be one of the ways you can help prevent heart disease and a heart attack. With meticulous oral hygiene, daily brushing and flossing, professional cleanings, and periodontal screenings, you may help save your teeth and your life.
By Laura Minsk, DMD
Periodontal Disease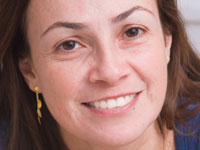 Which affliction is more widespread?
Terminal lovesickness
The heartbreak of psoriasis
The common cold
Not even winter colds (or Cupid's arrows) strike as many of us as gingivitis - gum disease. As many as 75% of adults will be victimized sometime in their lifetimes.
If this infection could grow on your arm, you'd be horrified. Instead, periodontal disease does its dirty work out of sight: inside your mouth. Left alone, it opens up gaps between gums and teeth. Too soon, you're on your way to losing your teeth entirely.
How can I stop it?
Mouth disease comes from sticky, invisible colonies of bacteria called plaque that live in the crevices between gums and teeth. Left by themselves, these critters organize to do their damage. If they're disorganized at least once every 24 hours, they never get time to recolonize and continue the infection.
Periodontal (gum) disease and gingivitis prevention is a matter of disturbing these bacterial pests daily. That means first brushing your teeth with a soft toothbrush. Then working dental floss down between the margin of your teeth and gums to dislodge plaque colonies that have built up during the day.
So much of your periodontal and gum disease treatment depends on what you're willing to do about your dental health. With vigilant home care and regular exams, together with your periodontist you can beat the statistics.