Periodontal Disease: Leading Cause of Adult Tooth Loss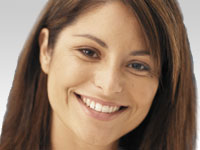 Periodontal disease is a bacterial infection. Without proper dental care the bacteria that are present in plaque can infect the gums (gingivitis) and destroy the bone and tissues that support the teeth in what is called periodontitis-- the leading cause of tooth loss and bad breath (halitosis) in adults. In addition, gum disease has been linked to more serious health threats such as diabetes, cardiovascular disease, respiratory disease, and pre-term, low-birth weight babies.
Is periodontal disease contagious? Can it be passed from one person to another like tuberculosis or meningitis? Can you get periodontal disease by kissing someone who has it? The answer to all these questions is YES.
In a dental care article published in the Journal of the American Dental Association, it was revealed that periodontitis might be passed from parents to children and between intimate partners.
The bacteria that inhabit the periodontal pockets are also present on the oral soft tissues, teeth, tongue and saliva. They can be transferred from one person to another through saliva, intimate kissing, sharing of food, utensils, or toothbrushes, and can result in exposure to saliva that contain the bacteria that cause periodontal disease.
Based on these findings and the fact that periodontal disease has a genetic component, it is recommended that if one family member has periodontitis, all family members see a dental care professional or periodontist for a periodontal screening. Parents need to know that gum disease and halitosis are not just adult health problems and that children can also be affected.
To prevent transmission of periodontitis between family members or intimate partners, it is important to follow proper dental care and oral hygiene techniques that include daily brushing and flossing and to see a dental care provider routinely for professional cleanings and examinations.
By Laura Minsk, DMD
The Lowdown on Gum Disease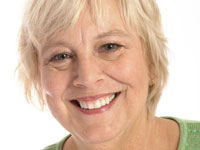 Dentistry has surely shifted its focus from cavity control, thanks to fluoride and early dental care. Now we are learning more about periodontal disease, and for good reason. These days, tooth loss is the likely result of gum disease.
Q. I used to come in twice a year for cleanings. Now the dental hygienist says I need more attention, more often. My insurer limits coverage to six-month visits. What's up?
A. First, we know more about diagnosing the disease and have come upon some very dangerous systemic relationships to other conditions. That is, if you have heart problems, diabetes, or you're expecting a baby, we'll have to watch you closer than the next patient. Ongoing treatment for advanced mouth disease (periodontitis), too, should be scheduled more often.
Q. OK. What will periodontal treatment cost? I want to keep all the teeth I have.
A. You'll have to contact your periodontist's office for specific pricing but to treat a light case of gingivitis - the very first stages of disease - is the least expensive. Deep pockets around teeth and apparent bone loss - a complex case - will cost more. Periodontitis that requires surgery, and maybe the services of a specialist, costs much, much more. A good argument for early gum disease treatment and prevention.
Q. When you're done with me, am I cured?
A. Periodontal and gum disease prevention is the best defense because nobody walks away from it. Unfortunately, periodontal disease is incurable. But with your help, we can keep it under control. So much of your tissue health depends on how much work you're willing to put in. There's nothing magical about brushing and flossing. You just have to do it.