Periodontal Disease: Leading Cause of Adult Tooth Loss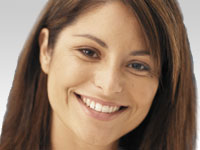 Periodontal disease is a bacterial infection. Without proper dental care the bacteria that are present in plaque can infect the gums (gingivitis) and destroy the bone and tissues that support the teeth in what is called periodontitis-- the leading cause of tooth loss and bad breath (halitosis) in adults. In addition, gum disease has been linked to more serious health threats such as diabetes, cardiovascular disease, respiratory disease, and pre-term, low-birth weight babies.
Is periodontal disease contagious? Can it be passed from one person to another like tuberculosis or meningitis? Can you get periodontal disease by kissing someone who has it? The answer to all these questions is YES.
In a dental care article published in the Journal of the American Dental Association, it was revealed that periodontitis might be passed from parents to children and between intimate partners.
The bacteria that inhabit the periodontal pockets are also present on the oral soft tissues, teeth, tongue and saliva. They can be transferred from one person to another through saliva, intimate kissing, sharing of food, utensils, or toothbrushes, and can result in exposure to saliva that contain the bacteria that cause periodontal disease.
Based on these findings and the fact that periodontal disease has a genetic component, it is recommended that if one family member has periodontitis, all family members see a dental care professional or periodontist for a periodontal screening. Parents need to know that gum disease and halitosis are not just adult health problems and that children can also be affected.
To prevent transmission of periodontitis between family members or intimate partners, it is important to follow proper dental care and oral hygiene techniques that include daily brushing and flossing and to see a dental care provider routinely for professional cleanings and examinations.
By Laura Minsk, DMD
Oral Hygiene, Periodontal Disease And Heart Disease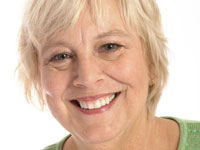 The well-known risks for heart disease include smoking, obesity, high cholesterol, and high blood pressure. Now evidence suggests that having gum disease puts you at greater risk for cardiovascular (heart) disease.
The bacterial infection that causes periodontal disease also may affect the heart. In fact, all other conditions being equal, people with periodontal disease may have twice the risk of having a fatal heart attack as people that don't have periodontal disease. By taking care of your periodontal health, you can prevent or help control one of the risk factors for heart disease.
Although the exact mechanism of infection has not been determined, it is possible that the bacteria that cause periodontal disease enter the blood stream directly through the gum tissue. This can be precipitated by normal oral activities, such as brushing and chewing, that create tiny injuries in the gum and then release bacteria into the blood stream.
The bacteria can contribute to small blood clots that clog the arteries. There also is the possibility that the inflammation caused by periodontal disease contributes to the build-up of fatty deposits inside the heart arteries and the formation of blood clots. These clots can obstruct the normal blood flow, restricting the amount of nutrients and oxygen to the heart and resulting in a heart attack.
Oral bacteria can also travel to the heart and cause an infection of the lining or valves of the heart called infective endocarditis. People with a history of rheumatic heart disease, mitral valve prolapse with regurgitation, or heart murmur associated with various heart conditions are at greater risk of developing infective endocarditis and may require antibiotic treatment before dental procedures that may induce bleeding.
These procedures include oral surgery, tooth extraction, and routine cleanings. The best way to avoid infective endocarditis is by maintaining good oral health. But if you have any of the conditions that put you at greater risk for infective endocarditis, consult your cardiologist and dentist before starting any dental treatment.
Treatment of periodontal disease may be one of the ways you can help prevent heart disease and a heart attack. With meticulous oral hygiene, daily brushing and flossing, professional cleanings, and periodontal screenings, you may help save your teeth and your life.
By Laura Minsk, DMD